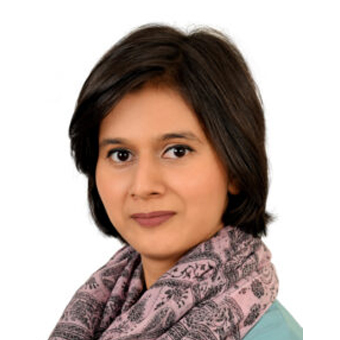 Jannatun Nayeem Nowshin, Architect & Researcher, Dhaka, Bangladesh
What inspired you to want a life in Architecture and the creative industries?
For me, Architecture isn't just about building something, it's more about how we script our own stories & those of others into the space. Initially, it was fun and adventurous but later I realized, it's also about making an impact cause as Architect we do have a certain responsibility towards society since we have the power to shape the communities.
Who inspired you in finding your path to Architecture and the creative industries?
That would be Zaha Hadid. Not just because of her daring, experimental designs but mostly how her mind works around all those otherworldly ideas. With every single design, she embraced the unimaginable by creating an "eye-opening" that brought to life the kind of visual impossibilities people usually only dream of. She single-handedly demonstrated to the world to what extend architecture can go.
How you unlock obstacles and overcome bias in your work?
Design thinking is directly applicable to those who have the drive to lead the change of co-creating a world that works for life rather than against it. It's a tangible opportunity for me to explore the field of architecture as an individual to enable myself in translating observations about the world into spatial language while approaching difficulties as opportunities and to see the world from a different perspective.
The major problems in the world are the result of the difference between how nature works and the way people think. You see, nature requires a systemic and cross-disciplinary approach to create needed environmental changes. That's why sciences, arts, technology, and design, find themselves in this new hybrid institution trying to address the climatic challenges of the 21st-century through unconventional ways. It is a practical response with a tangible, proven methodology for applying nature's genius in solving challenges. Because today, the built environment is a very big part of the problem, but that just means that we, the designers can be a major part of the solution.
Prev Network
Next Network